One some light types, the Brightness Value or Alpha Value can be controlled by a ramp.

The user clicks on the ramp to add new pegs. Use the peg slider to adjust the brightness of the selected peg. Click on a peg under the ramp to select it.
Click on the graph button at the end of the ramp to access additional settings and a more visual way of controlling the ramp.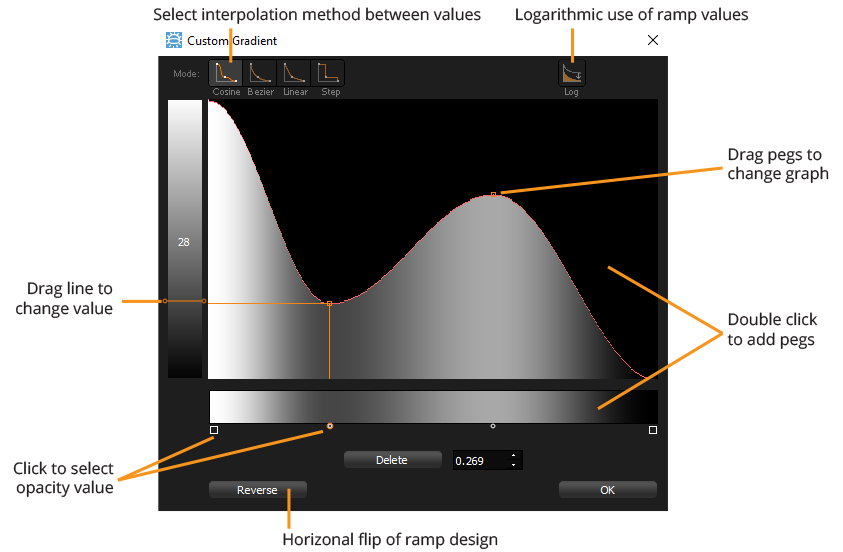 Custom Gradient Dialog
A log button is provided to allow artists to have a very bright light at the center while still having subtle control over the dark part of the ramp.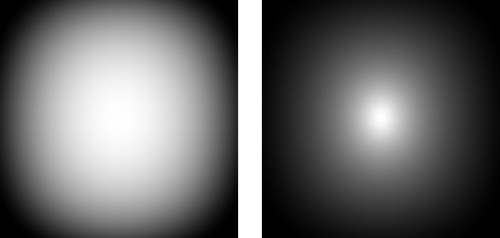 Left - Log: Off Right - Log: On