The alpha multiply provides an optional secondary alpha that is multiplied by the alpha of the main light content.
Content types for Alpha Multiply are: Image, Gradient, Box Gradient, Scrim Light, Polygon (default)
Alpha Multiply: Image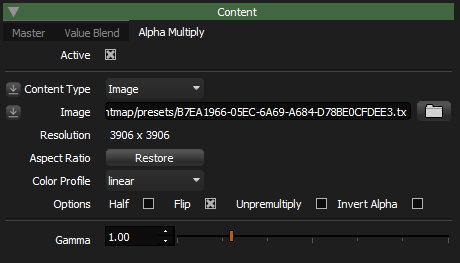 If you load an image the value channel of the image is used as a stencil/matte.

Left: Image loaded onto Main Content of Light Middle: RGB Alpha Image loaded into Alpha Multiply Right: Result
Alpha Multiply: Gradient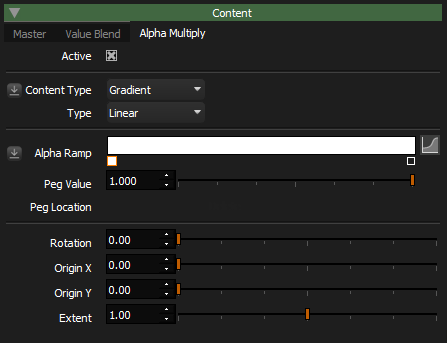 If you don't have a matte to use in the alpha override, you may find the gradient control sufficient. Linear or radial ramps can be used to cut or shape synthetic lights. Using a gradient can produce a highly controllable soft edge or additional fall off to a light. This is very useful for sophisticated car and product studio lighting. The ramp shape can be controlled and rotated using the sliders.

Left: Bulb Content Middle: Alpha Multiply Gradient Right: Result
Alpha Multiply: Box Gradient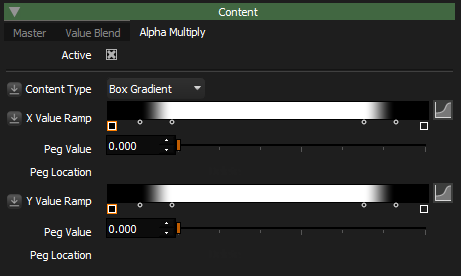 Box Gradient can used to create soft edges, and many more effects (see Box Gradient)

Left: Bulb Content Middle: Alpha Multiply - Box Gradient Right: Result