Nodelocked Licenses
A nodelocked license will allow HDR Light Studio to run on one computer.
Installing a Nodelocked License
Floating Licenses
If you purchase a floating license of HDR Light Studio, it allows any computer on the network to use that HDR Light Studio license.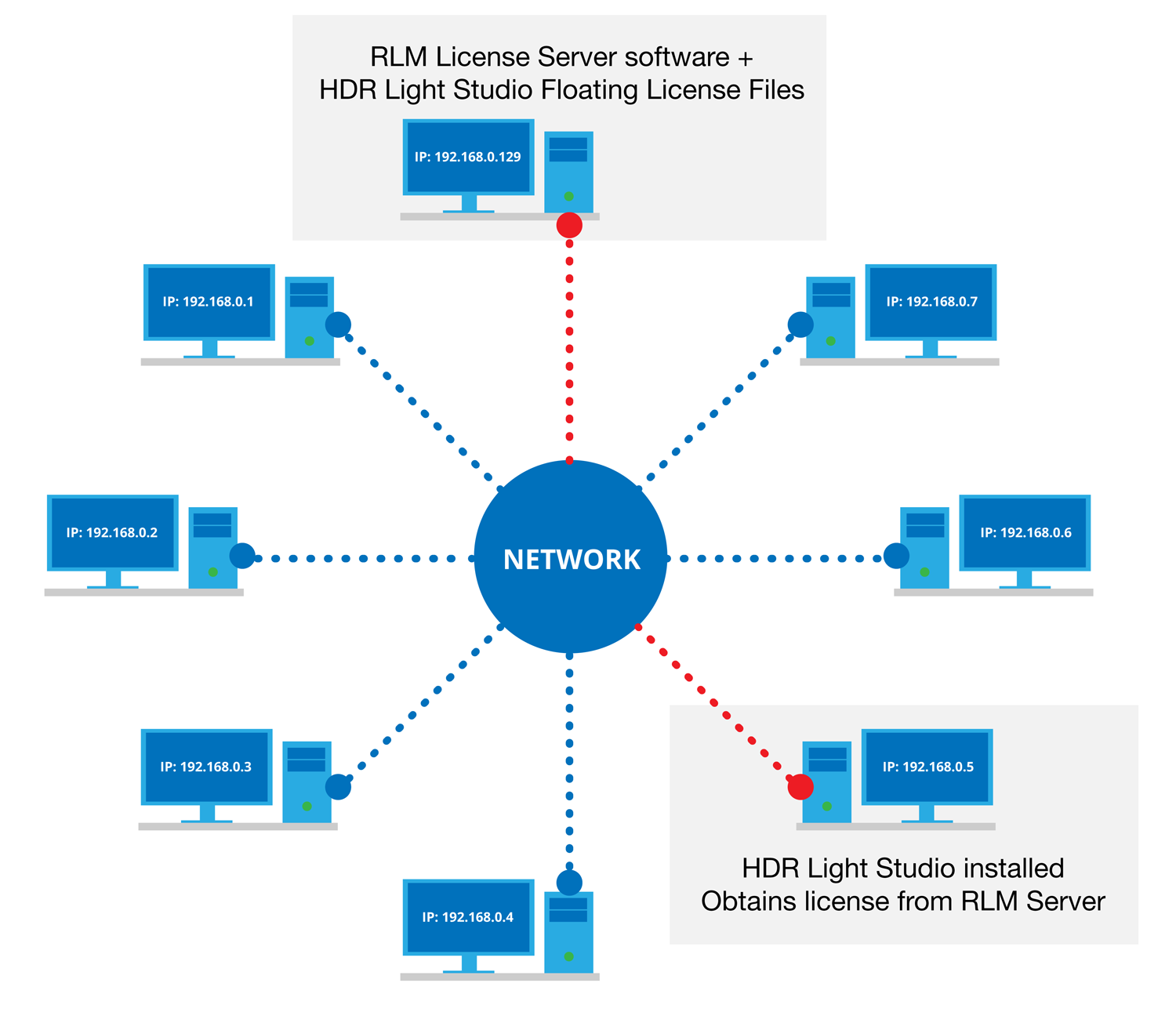 If you purchase 1 x floating license, any 1 computer can use HDR Light Studio at a time.
If you purchase 2 x floating licenses, any 2 computers can use HDR Light Studio at the same time.
It's called a floating license because it can 'float' between users on the same network.
HDR Light Studio uses the Reprise License Management (RLM) licensing software. This is an industry standard solution. At Lightmap we prefer to code new features in HDR Light Studio than re-invent the wheel and create our own licensing solution. RLM works very well and is used by many other leading software companies.
Limitations of a Floating License: The floating license is shared with computers on the same network only. This is not an online license that can be activated and deactivated on any computer anywhere that can see the internet.